Carrie Potter — President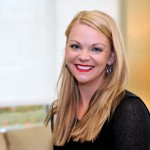 Owner, The Carrie Potter Group, LLC
The Carrie Potter Group, LLC, formed in 2006, provides business consulting and financial planning services to professional athletes and small businesses. Potter advises her clients on all areas of financial management and business strategy as well as community engagement and non-profit endeavors. Carrie is a CERTIFIED FINANCIAL PLANNER™ (CFP) professional and Registered Investment Advisor. Prior to launching her own business, she was Vice President at PMG Sports in Washington DC, where she worked from 1999-2006.
Potter serves as the Immediate Past Chair of the Houston Area Women's Center Board of Directors and President of Women in Sports & Events (WISE) Houston. Earning her B.B.A. and M.B.A. from The George Washington University in Washington, D.C., Carrie has been an active member of the Executive Committee on the School of Business Board of Advisors and assists with both GW Admissions and Alumni Affairs in Houston. She was named a 2016 Women on the Move by Texas Executive Women and part of the Houston Business Journal's 2017 40 Under 40 class.
When not serving clients or the community, Potter enjoys spending time outdoors with her dog Penny, playing golf, and visiting facilities around Houston with Faithful Paws Pet Therapy and Peace Love Therapy Dogs.
---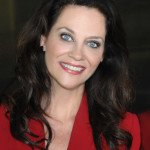 Janis Burke — Events Committee Co-Chair
CEO, Houston Sports Authority
In 2006, Janis Burke, CEO of the Harris County – Houston Sports Authority became the third chief executive and first woman to hold the position since the inception of the organization in 1997. Last year the entity was named Sports Commission of the Year by the 750-member National Association of Sports Commissions. In addition to overseeing the billion dollars of bond debt service for Houston's premiere, professional sports stadiums, under her leadership, Houston has been awarded major sporting events to include: Olympic Trials, numerous National and World Championships, AAU Junior Olympics, All Star Games, Transplant Games of America, and a variety of collegiate events.
Burke has been recognized locally by Conference USA and Rice University for her outstanding contributions and achievements as a woman in the Houston sports industry, identified as a Houston "Woman on the Move," named one of "Houston's 50 Most Influential Women," and in 2015 received the Industry Impact Award from Sam Houston State University, Community Impact Award from the World Youth Foundation, and the Impact Performer Award by the Greater Houston Prep Academy.
---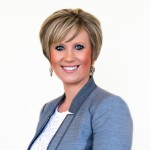 Stephanie Stegall — Events Committee Co-Chair
Vice President, Houston Astros
Stephanie Stegall joined the Astros in September 2013 and enters her third season with the ballclub, her first as Vice President of Event Sales and Operations. In her role, Stephanie books and manages non-baseball events at Minute Maid Park, including large-scale concerts such as Taylor Swift and Beyoncé, and other sporting events such as the Canelo vs. Kirkland boxing match broadcast live on HBO in May 2015. She also directs the operations of all events at the ballpark.
Prior to joining the Astros, Stephanie served as the Manager of Entertainment and Concert Production for the Houston Livestock Show and Rodeo from 2006-13. In that capacity, she annually booked 20 consecutive nights of live entertainment in NRG stadium and was responsible for all artist logistics as well as the conversion of space from a rodeo to concert venue.
Stephanie is currently a board member of the GHCVB where she also serves as an executive committee member, a founding board member of the Houston chapter of WISE and a member of the 2017 Super Bowl Central Committee focusing on Fan Experience. She received her bachelors from Texas A&M University and resides in Houston with her husband Justin, son Jackson and daughter Stella.
---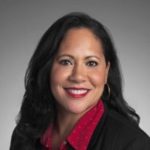 Nina Jackson — Communications Committee Co-Chair
Regional Director of Marketing & Public Relations, SMG
Nina Jackson was named the Regional Director of Marketing for SMG's Midwest region, conjoined with her current position as Director of Marketing & Public Relations at NRG Park – home to the NFL's Houston Texans and the Houston Livestock Show and Rodeo™.
In her this role, Jackson provides extra support in the ongoing marketing, public relations, media buying and sponsorship efforts and development for SMG venues in the Midwest region, including Oklahoma, Louisiana, Indiana, Illinois, Iowa, Kansas, Alabama, Florida, Illinois, Nebraska, South Dakota, and Texas.
Jackson has been with SMG for 25 years and during her tenure, she has been instrumental in securing some of the biggest sporting events in the country for NRG Park including the Big 12 Conference Football Championship (2002 and 2005), Super Bowl (XXXVIII and LI), NCAA Division I Men's Basketball Championship South Regionals (2008, 2010 and 2015), and NCAA Division I Men's Basketball Championship Final Four (2011 and 2016).
Jackson is a native of Houston, Texas and a graduate of Sam Houston State University, where she received her bachelor of business arts in accounting.
---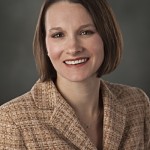 Gretchen Sheirr — Membership Committee Chair
Chief Revenue Officer, Houston Rockets
Gretchen Sheirr is entering her 15th season with the Houston Rockets. As Vice President of Sales & Service, Sheirr's duties include the development of creative sales strategies and service practices for customer retention and new business generation, supervision of the suite sales and activation, ticket sales and service, strategic planning, and box office teams, as well as the integration of all ticketed related events and promotions. She is also a member of the Senior Management Team.
A native of Spring, Texas, Sheirr graduated from Louisiana State University in Baton Rouge with a degree in marketing. She also was a four-year letter-winner as a diver for LSU. Gretchen was elected and currently serves on the Baylor Sports Sponsorship & Sales Advisory Board, Target Hunger, and is a member of the Executive Women's Partnership. She and her husband, Ken, live in The Woodlands with their twins, Zachary and Jordan.
---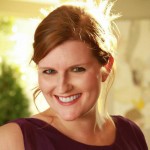 Lauren Wilson — Sponsorship
Director of Partnership Development, Houston Dynamo/Dash
Lauren Wilson is a born and raised Houstonian who grew up in the Spring Branch area. She graduated from Memorial High School and holds a Bachelor of Arts degree in advertising/public relations with a minor in photography from the University of Houston where she was a member of the Delta Zeta Sorority and the Omicron Delta Kappa Leadership Honor Society. She is an active member of the Houston Interactive Marketing Association (HiMA); a founding board member of the newly formed Women in Sports and Events (WISE) Houston chapter; and a Big Sister with the Big Brothers Big Sisters organization.
Professionally, Lauren is the Manager of Partnership Development for the Houston Dynamo and is responsible for generating revenue by selling across four properties — the Houston Dynamo, Houston Dash, Houston Sports Park and BBVA Compass Stadium. She creates, secures and helps maintain integrated sponsorships across all of these properties. Lauren joined the Houston Dynamo organization in the summer of 2012 as a Manager of Partnership Marketing where she oversaw the execution, fulfillment and activation of 14 major brands' team and/or stadium partner contractual elements. A year later, moved into a Senior Account Executive position within Partnership Development to focus on sponsorship sales. In the summer of 2015, Lauren was promoted to Manager of Partnership Development where she continues to be responsible for generating new revenue and renewing current revenue each year.
Prior to the Houston Dynamo, Lauren spent over nine years at CBS Radio Houston in various different roles with the last position held being the cluster's Integrated Marketing Project Manager where she managed and executed multiple non-traditional revenue radio station events and sponsorships for the cluster's six radio stations.
Lauren enjoys spending her free time cooking new recipes, catching up with good friends and family, learning how to play golf and, most of all, hanging out with her two dogs, Lucas and Marco.
---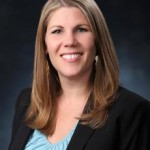 Jennifer Davenport — WISE Within Committee Chair
Vice President, Houston Texans
Jennifer Davenport joined the Houston Texans in December 2010. Davenport's primary responsibilities are to administer and monitor usage of the Texans' brand and all related advertising, creative and design work. She also oversees all gameday entertainment, community development, the Houston Texans Foundation, youth football initiatives, targeted fan development, regional brand growth and broadcast partnerships, and merchandise sales.
Since joining the Texans, Davenport has helped the organization earn AMA Houston Marketer of the Year (2014), a PROMAXBDA Sports Media Marketing Gold Award for Best Just Cause Campaign (2013), the National Sports Forum ADchievement Award for Best Social/Mobile Media Promotion (2013), a Telly Award for "Houston Texans Primero y Diez" (2013) and more.
Davenport came to the Texans from the NBA's Houston Rockets and Toyota Center, where she served as Marketing Manager from May 2006-November 2010. With the Rockets, Davenport oversaw Houston Rockets advertising, grassroots promotions, fan development and non-sports publicity, as well as all aspects of marketing for third party events and concerts at Toyota Center. Prior to working at the Houston Rockets, Davenport was the Marketing Director for 96.7 KISS FM (KHFI) and AM 1300 The Zone (KVET AM) at Clear Channel Radio in Austin, Texas.
Davenport is also a member of the YMCA of Greater Houston Board of Directors, a lead executive for the Super Bowl LI Host Committee, a graduate of the Center for Houston's Future Leadership Forum, and a member of the Discovery Green Conservancy Marketing Committee.
A native of Crosby, Texas, Davenport graduated from Stephen F. Austin State University. She resides in Houston with her husband, John Dabkowski.