Speed Mentoring Roundtable
January 12, 2017 @ 6:00 pm

-

8:00 pm
Speed Mentoring Roundtable


When:  Thursday, January 12th from 6:00pm – 8:00pm (registration begins at 5:30pm)
Who:  WISE Members Only – Members must pre-register in order to attend
What:  Speed Mentoring Roundtable is a WISE Within national signature event hosted each January in celebration of National Mentoring Month. This interactive event brings attendees up close and personal with industry veterans and peers to discuss professional development. It is also an opportunity for select Featured Mentors from our WISE membership to pay it forward and provide leadership and career insights to younger industry professionals.
Attendees will be divided into small groups based on area of interest and years' experience. Each group will be seated with a Featured Mentor. A few of the confirmed mentors are listed below. The groups will discuss suggested topics and share experiences for 15-20 minutes before the mentor rotates to a new table. Topics of discussion could include work/life balance, salary and promotion negotiations, networking and first impressions, and more!
Featured Mentors include:

Amy Palcic, Houston Texans, Sr. Director of Communications
Anita Sehgal, Houston Astros, Sr. Vice President of Marketing & Communications
Kelley Wohlenberg, Live Nation/Revention Music Center, Director of Sales
Leah Mastaglio, NRG Park, Assistant General Manager
Yvette Casares Willis, Houston Dynamo, Senior Account Executive of Corporate Partnerships
Dawn Keen, Houston Rockets, Senior Director of Corporate Partnership Activation
Diane Crossey, Rice University Department of Sport Management, Professor in the Practice
Click here to learn more about our featured mentors!
Where:  "R" Room at Rice University Stadium. 6100 Main St. Houston, TX 77005
Stadium entry point GATE 1
"R" Room entrance is at the top of the stairs
Parking: Park in Greenbriar Lot – $2 credit card only
Entrance 13A off Greenbriar Blvd (preferred) or
Entrance 16 off Rice Blvd (drive to opposite side of stadium towards Med Center to park)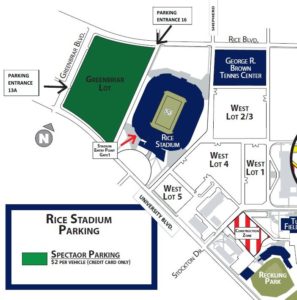 Deadline to Register:  Tuesday, January 10th at 5:00pm
Having issues registering?  Email your RSVP to info@wisehou.org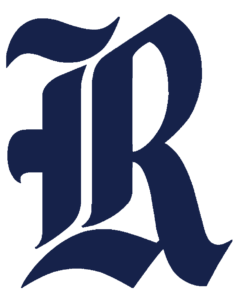 This February, WISE Houston will launch the application process for our first, local WISE Within cycle. WISE Within is a six-month program that pairs entry and mid-level professional women to senior executives through facilitated group sessions, personal one-to-one mentoring and national online resources. The program is a natural extension of WISE's mission and is designed to reflect the essence of WISE – to offer guidance and career support for the growth of professional women moving into leadership and executive positions in the business of sports and events. If you are interested in being a WISE Within Mentor or Mentee, please keep an eye out for email communication about the program launch.