Lisa Gagnon, Houston Livestock Show and Rodeo, Executive Director of Marketing, PR and Presentations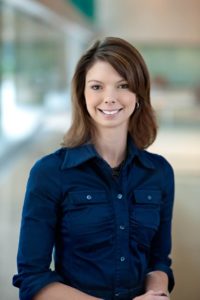 Lisa Gagnon is the executive director of marketing, PR and presentations for the Houston Livestock Show and Rodeo. In her position, she oversees all marketing efforts for the Show, including advertising, public relations, communications, and broadcast and audio-visual components.
Prior to her role at the Houston Livestock Show and Rodeo, Gagnon was vice president of marketing at the Houston Super Bowl Host Committee, overseeing all brand and marketing activities for the Host Committee, including Super Bowl LIVE, the ten-day fan festival.
She received a bachelor's degree in business administration from The University of Texas at Austin and a master's degree in business administration from The University of North Carolina at Chapel Hill.
She and her husband live in Houston with their 8-year-old daughter.
Sarah Gibson, Houston Rockets, Senior Director of Suite Activation and Development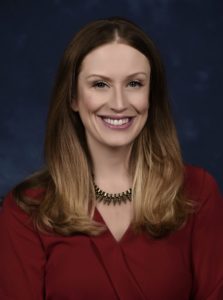 Sarah Gibson is a strategic thinker and trusted advisor. A revenue generator and brand ambassador. She is focused on organic growth and partners with CEOs, executives, and solopreneurs to increase their bottom line and strengthen connections with their clients, customers, and peers. For over a decade, Sarah has fostered relationships with some of Houston's most invested, high-profile business leaders – directly translating those relationships into strategic partnerships that deliver a significant ROI.
Sarah knows what truly drives the suite partnership experience – and it's not what's happening on the court. It's how well you connect with your clients. How you embrace and highlight each of them. It must be done in a way that is genuine, sincere, and thoughtful. Game wins come and go but strong relationships will always outperform the odds. Sarah has built her career on creating best-in-class creative thinking and performance techniques. She provides coaching, training and development for staff while advancing the business needs of the Rockets front office.
Sarah holds a BA in political science from the University of Texas. So the obvious next step for her was a career in basketball! She resides in Houston with her advertising husband, Andrew, and 18 month old daughter, Fiona.
Patti Smith, Harris County-Houston Sports Authority, Public Relations Director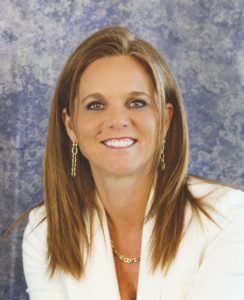 Patti Smith has been a staple in the Houston Sports Market since 1995.  After spending more than 20 years with Fox Sports Southwest, where she has won multiple Emmy Awards as both a producer and a broadcaster, she joined the Harris County – Houston Sports Authority as Public Relations Director in 2016.  Patti is also one of the announcers for the Houston Livestock Show & Rodeo and is overseeing the Sports Authority's new Houston Sports Awards scheduled for February of 2018.
Suzie Thomas, Houston Texans, Executive Vice President, General Counsel and Chief Administrative Officer
Suzie Thomas joined the Houston Texans and the McNair Group in March 2000.  She oversees the legal function for the Houston Texans and the human resources and business administration functions for both groups.
October 1998 until March 2000 she served as General Counsel and Vice President of Human Resources of Corporate Brand Foods America, Inc, a meat processing business that was subsequently purchased by Tyson Foods.  From January 1982 until June 1998, she was Weatherford International, a publicly-held international energy service and manufacturing company, the last 12 years as Senior Vice President and General Counsel. She started her legal career as an associate attorney at Baker Botts L.L.P. in Houston.
She earned her law degree from the University of Houston's Bates College of Law and her undergraduate degree in Spanish from the University of Texas at Austin. She is a member of the State Bar of Texas and has served on the Board of Directors of Child Advocates, Inc. since 2001.